Aziz Pipes Limited was incorporated in the year 1981 with the aim at manufacturing PVC Rigid Pipes. It has started its commercial production in the year 1985 with the yearly installed capacity of 1200 M.Ton. With the passage of 12 years of time from 1985 to 1996, the Company increased its total production capacity of 7500 M. Ton per year. In 1995, the Company diversified its production line of manufacturing PVC Flexible Corrugated Conduit Pipes.
In addition to meet-up local market demand, PVC Pipes are being exported under deemed sector earning a good amount of foreign exchanges, PVC Plastic Wood and PVC Profiles are also being getting popularity in local market. Plastic Wood is now being exported to our neighboring SAARC countries as well as in the Middle East.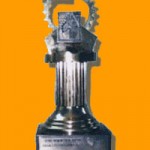 DITF 2nd Best Award (1999)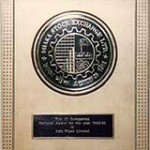 Top 10 Companies National Award (1992-1993)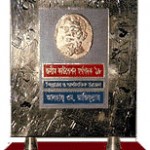 Jasimuddin Award (1998)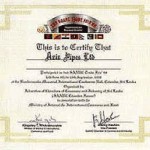 2nd SAARC Trade Fair
Aziz Pipes Limited received Top 10 National Award for the year 1992-93 among Top 10 leading Plastic sector Companies as selected by Dhaka Stock Exchange.
Aziz Pipes Limited was awarded Jashim Uddin Foundation Gold Medal on February 28, 1998 for contribution towards Industrialization & Economic Development.
Aziz Pipes Limited received Nation Export Trophy Award for the years 1997-98 for achieving huge amount of foreign exchanges under Deemed Export of PVC Rigid Pipes as Non-Traditional Products.
Aziz Pipes Limited also participated a good number of International Trade Fairs at home & aboard for creation of International Market and Export Promotion of Products.